OVERVIEW:
The Department of Orthodontics and Dentofacial Orthopaedics at Buddha Institute of Dental Sciences and Hospital, Patna, Bihar, has started long back in the year 1984. The Department of Orthodontics is situated in the left wing on the fourth floor with a clinical section, seminar room, dry and wet laboratory area, computer section, photography room, record room, post-graduates students' common room and faculty room. Orthodontics is the first speciality in dentistry which deals with the treatment of malocclusion, and abnormalities related to the craniofacial region. It aims to improve patient's life by enhancing dental and jaw function and dentofacial esthetics. A solid understanding of orthodontics is an essential prerequisite to planning treatment in children and treating complex malocclusion in adults. The department educates and motivates the undergraduate and postgraduate students to render the treatment under ethical guidance and according to the curriculum of Dental Council of India (DCI).The Training Programme in Orthodontics is to structure and achieve the following four objectives.
(i). Knowledge
The dynamic interaction of biologic processes and mechanical forces acting on stomatognathic system during orthodontic treatment.
The etiology, pathophysiology, diagnosis and treatment planning of various orthodontic problems.
Various treatment modalities in Orthodontics: Preventive, Interceptive and Corrective.
(ii). Skills
To obtain proper clinical history, methodical examination of patient, perform essential diagnostic procedures and intercept them and arrive at a reasonable diagnosis about Dentofacial deformities.
(iii). Attitudes
Develop an attitude to adopt ethical principles in all aspects of Orthodontic practice.
Treatment care is to be delivered irrespective of the Social Status, Cast, Creed or Colleagues.
(iv). Communication skills
Develop the ability to communicate with the professional colleagues, in Orthodontics or other specialties through various media like correspondence, Internet, e-video, conference etc. to render the best treatment possible.
ACADEMIC ACTIVITIES:
The undergraduate academic training begins from second year of the BDS programme and contains didactic, practical and clinical components. Students learn the art of wire bending, examining and diagnosing dental and craniofacial anomalies and are trained in treating mild malocclusion with removable and functional orthodontic appliances.
UNDERGRADUATE CURRICULUM
THIRD B.D.S.
Making Upper Alginate Impression
Making Lower Alginate Impression
Study Model Preparation
Model Analysis: (a) Pont's Analysis
(b) Ashley Howe's Analysis
(c) Carey's Analysis
(d) Bolton's Analysis
(e) Moyer's Mixed Dentition Analysis
FINAL B.D.S.
Case History Taking
Case Discussion
Discussion on the given Topic
Cephalometric Tracings (a) Pont's Analysis
(b) Steiner's Analysis
(c) Tweed's Analysis
(d) Bolton's Analysis
(e) Moyer's Mixed Dentition Analysis
APPLIANCE CONSTRUCTION IN ACRYLIC
Upper and Lower Hawley's Appliance
Upper Hawley's with Anterior Bite Plane
Upper Habit Breaking Appliance
Upper Hawley's with Posterior Bite Plane with Z-Spring
Construction of Activator/Twin Block
Lower Inclined Plane/Catalan's Appliance
Upper Expansion Plate with Jack Screw
INTERNSHIP
Case History Taking
Case Discussion
Discussion on the given Topic
E poster presentation
Cephalometric Tracings
(a) Down's Analysis
(b) Steiner's Analysis
(c) Tweed's Analysis
POST GRADUATE STUDENTS
The program outlined, addresses both the knowledge needed in Orthodontics and allied Medical Specialities in its scope. A minimum of three years of formal training through a graded system of education as specifies, will equip the trainee with skill and knowledge at its completion to be able to practice basic Orthodontics. Six months teaching of basic subjects including completion of pre-clinical exercises, 2 ½ years coverage of all the relevant topics in Orthodontics, Clinical training treatment of patients and submission of library dissertation and dissertation.
COURSE CONTENT
Attend basic sciences classes (1st year postgraduate students)
Seminars and Journal club
Clinical case history presentations and discussions
Pedagogy
Critical Evaluation of Scientific Articles
Attending CDE programmes/conferences/conventions/ workshops
Scientific paper/posters presentations and Scientific Publications
Research works / Library Dissertation / Term Papers / Dissertation
CDE PROGRAMMES
IOS Smile torch educational event on completion of 50 years of Orthodontics in the year 2016.
CDE event on Torque in orthodontics and headgear bending by Dr. (Prof.) Kiran Kumar in the year 2017.
CDE event on Sharing of Clinical experience by Dr. (Prof.) Srikrishna Chalasani in the year 2019.
IOS Smile rally event in the year 2022
IOS National integrated typodont workshop, organised first time in Bihar-Jharkhand in the year 2022
DEPARTMENT FACILITIES AND ACTIVITIES
Ceramic brackets
Self-ligating brackets
Clear aligners
Orthognathic surgery
Use of mini-implants
Nemoceph imaging software, for diagnosis and treatment planning.
TEACHING FACULTIES: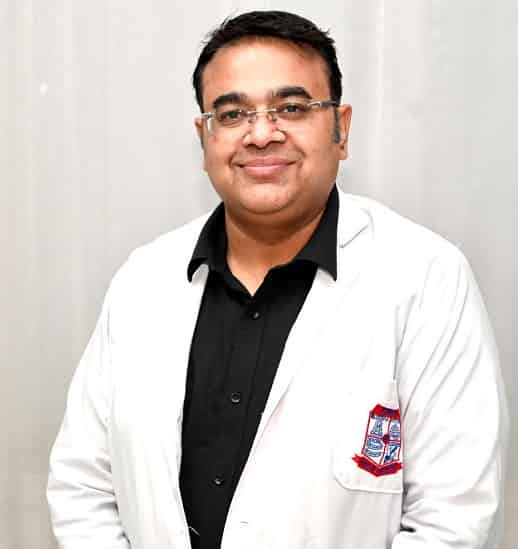 Dr. Amesh Golwara, Professor and Head
Professor and Head, has obtained his Bachelor and Master degree from Bapuji Dental College and Hospital, Davangere under the guidance of Dr. (Prof.) K. Sadashiv Shetty. He has completed his M.Orth (Royal College of Surgeons Edinburgh) from Edinburgh University, United Kingdom. He has been awarded as the best outgoing student in MDS examination. He has to his credit seventeen years of clinical and teaching experience. He has presented guest lecture at the prestigious platform of National and world Implant Orthodontic Conferences. He has conducted preconvention workshop on functional appliances and part of organizing committee in several MBT courses and national conferences. He has various publications to his academic endeavour. He was the organizing Chairman of the IOS National Integrated Typodont Workshop, which was held first time in Bihar-Jharkhand at Buddha Institute of Dental Sciences and Hospital.
Awarded prestigious degree of MORTH from Royal college of surgeons, Edinburg.
Invited as a Guest speaker in 52nd, 54th, 55th Indian Orthodontic Conference, 2017, 2018, 2021 Jaipur, Bhubaneswar & Chandigarh respectively.
Invited as a preconference course moderator in 22nd, 24th, 25th IOS Post Graduate student Convention 2018, 2020, 2022 Mumbai, Hyderabad, Mangaloreon ''Functional Jaw Orthopedics'' respectively.
Invited as a preconference course moderator in 23rd IOS Post Graduate student convention 2019, Greater Noida on ''Intrusion Mechanics.
---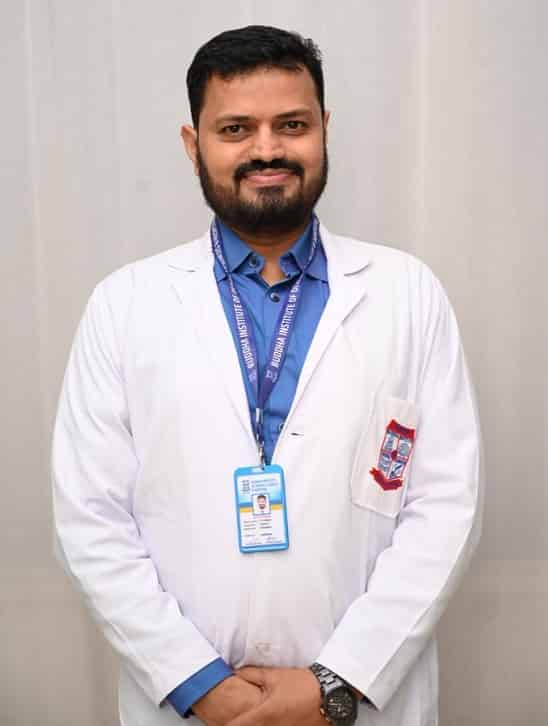 Dr. K.H. Sudheer, Professor.
Best poster research innovation award at 50th IOC, 2015.
Dr. D. S. Gupta's best scientific paper award at 40th IOC 2006.
Taraknath Nandi memorial award in 2004, IDA West Bengal.
Sudhir Paul memorial award in 2005, IDA West Bengal.
---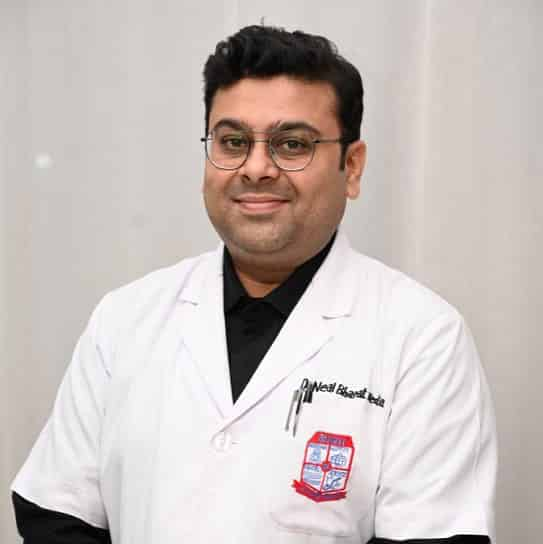 Dr. Neal Bharat Kedia, Professor
Guest Speaker at National PG Convention, Organized by Indian Orthodontic Society, ITS Greater Noida(Feb 2019).
Certified for Tweed-Merrifield advance Edgewise Mechanics by Tweed International Foundation, Tucson USA 2017.
Invited as Guest Speaker and Course Conductor for TWO DAY Typodont Workshop on Tweed Merrifield Edgewise TECHNIQUE At Coorg Dental College, Karnataka (September 2019).
Research Posters in competitive category was selected to be presented at World Federation of Orthodontist at Tokyo, Japan in 2001.
---
Dr. Rashi Chauhan, Reader
Top 3 most popular Google search article "Nanarobotics in Dentistry" published in Indian journal of Dentistry (2013).
Invited as a guest speaker on the topic "Diagnosis in Orthodontics" organised by IDA Patna branch (2016) and on the topic "Changing Profiles- Magic of Functional Orthopaedics" organised by IDA, Magadh branch (August 2020).
Presented paper in the competitive category on the topic "Cephalometric Dentofacial Norms based on NHP & True horizontal" - A new method at IOS National Conference, Jaipur 2017 and Recognised as a "Distinguished Women" by IOS on International Women's Day (8th March 2021).
Invited as a corporate guest speaker on the topic "Myofunctional Appliances" for the CDE organised by Metrogyl Pharma Group (August 2020) and "Removable Appliances" for the CDE organised by Sensodyne Pharma Group (March 2022)
---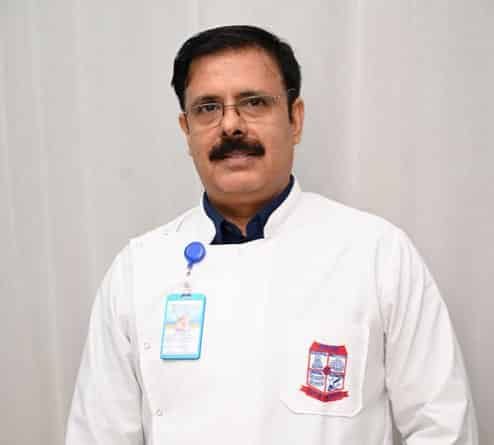 Dr. Sovendu Jha, Reader
International guest speaker for APOS, WDC (Asia Series), WDC (UK Series), WDC (Malaysia), DenAsia, International Annual Congress of Iranian Dental Association & National & State Guest speaker for IOS & IDA.
Tamil Nadu Governor Award, Int. Award of Excellence in Dentistry at WDC (Asia Series), International Award at WDC, Kuala Lumpur (Malaysia)- 2019, IAE & British Dental Awards 2020.
Chairperson for International, National & State Scientific Programs.
Convenor POSG & Secretary IDA, Patna Branch.
---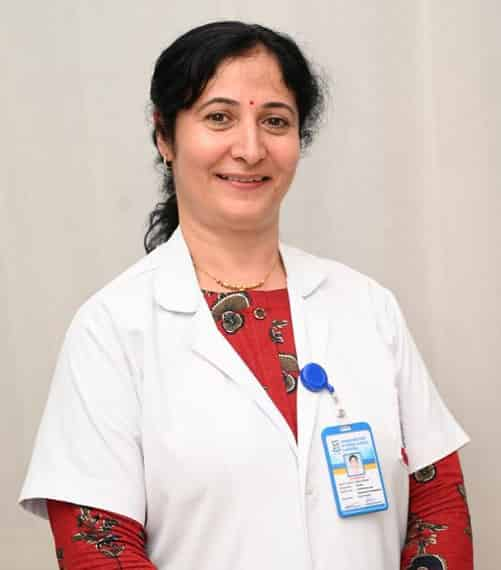 Dr. Anjali Koul, Reader
Invited as a guest speaker at National Integrated Workshop under the Aegis of Indian Orthodontics Society in July 2022.
---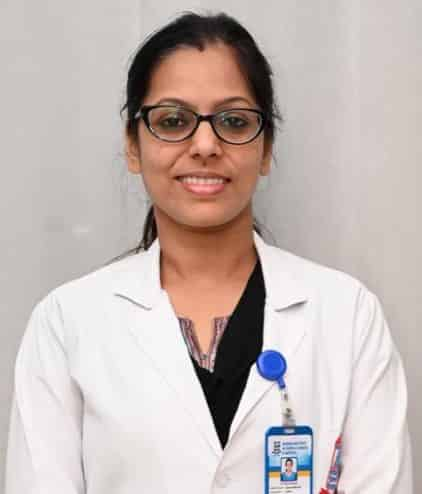 Dr. Pallavi Kusum, Reader
Guest speaker in National integrated Typodont Workshop 2022 held in BIDSH, Patna.
Sai Pranav Memorial Award for 2nd best paper in clinical innovation category 55th Indian Orthodontic Conference 2021, Amritsar.
Best paper in Orthodontics under competitive faculty presentation category in World dental conference 2021
---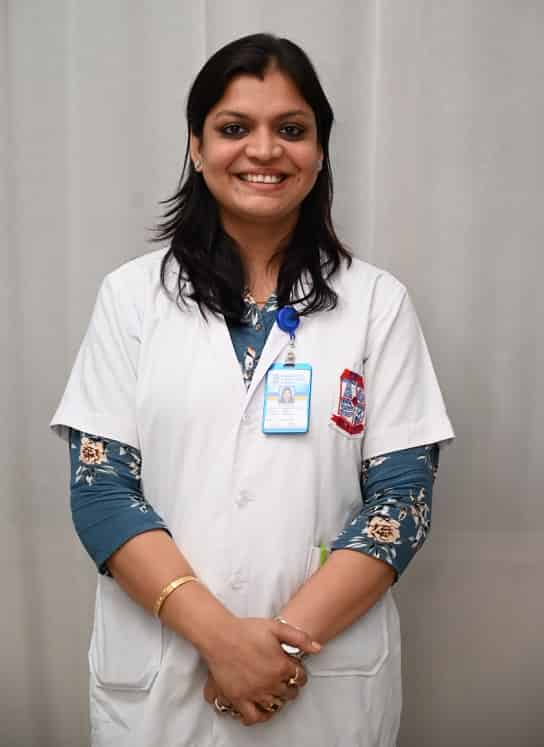 Dr. Richa shree, Reader
Invited as a guest speaker at National Integrated Typodont Workshop -2022.
Invited as guest speaker at World Dental Conference- 2021.
Invited as guest speaker at Patna Orthdontic Study Group- 2019.
o Subject topper oral medicine a & radiology- 2012
---
Dr. Gunjan Kedia, Senior Lecturer
2nd Best Paper in Clinical Research at PG Convention, 2017 held at BHU, Varanasi
---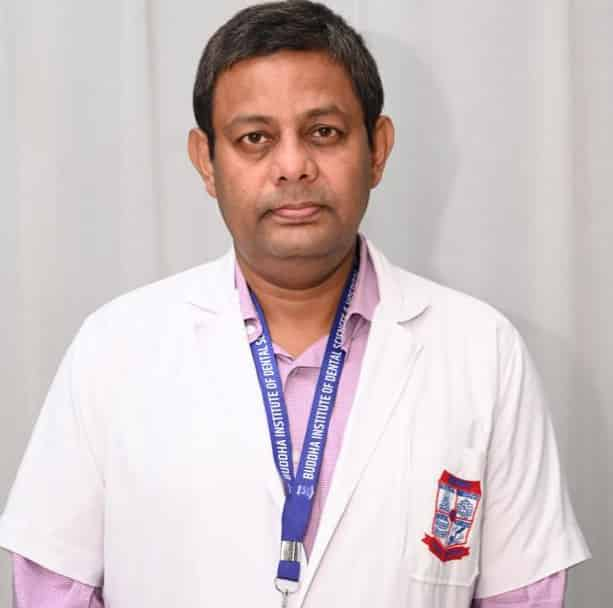 Dr. (Maj.) Amit Kumar, Senior Lecturer
o Got Seva Medal in 2011 while serving in Eastern Command (320 Field Hospital) in Army Dental Corps.